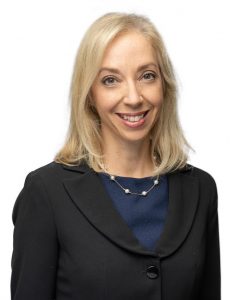 Marjolaine Cantin is OLHI's Senior Deputy Ombudsman. Based out of Montreal, she has overall responsibility and management of the OLHI complaints process, approving all recommendations made by her team members following their review of consumer complaints from across Canada, and for providing advice on their resolution.

A lawyer with nearly 25 years experience in the life and health insurance industry, Marjolaine brings a wealth of insurance law expertise along with a deep understanding of alternative dispute resolution. Before joining OLHI in August 2016, she has served in various industry positions including, Senior Litigation Consultant, compliance management roles and also acquired extensive experience in travel insurance.

Marjolaine studied law and graduated from Université Laval. In addition to being a member of the Quebec Bar she is also an accredited mediator with the Québec Bar and a certified Small Claims Mediator.