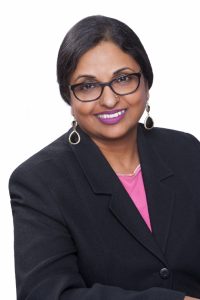 Yogini Parthasarathy brings more than 25 years of life and health insurance experience to her role as OLHI's Deputy Ombudsman. She joined OLHI in March 2015, coaching Dispute Resolution Officers on substance and ensuring a consistent approach to complaint resolution. She also reviews life and financial complaints.
Before joining OLHI, Yogini was the Director, Consumer Relations and Regulatory Compliance at The Independent Order of Foresters (Foresters). There, she gained broad exposure to life and retirement products, distribution and agent issues, and oversaw U.S. and Canadian complaints.
Yogini is trained in conflict resolution, project management and customer satisfaction by York University's Schulich School of Business. She also holds the designations of "Associate, Customer Service (ACS)" and "Associate, Insurance Agency Administration (AIAA)" from the Life Office Management Association (LOMA).