Preparing for your search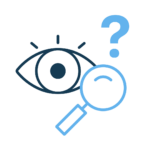 Before requesting a policy search
Try to look for the policy yourself – tips on how to search for a lost policy
If you can't find it, you must have evidence that the policy exists
It must be less than two years and more than three months since the person's death
We can only search for life and health insurance policies issued within Canada
OLHI must find that it is reasonable for us to conduct a search
How OLHI's search works
After you submit your request, we will review the information to make sure it meets the above criteria. If it does, we will send a search request to our member companies.
Important to know:
99% of all Canadian life and health insurance companies are OLHI members.

If your lost policy is with one of the few companies that are not OLHI members, our search will not find it.

Sometimes our searches do not find group policies. If you are looking for a group policy, contact the deceased's former employers and/or associations.
Ready to request a policy search of a deceased?
Please answer the questions below before submitting your request: